Celebrate the Irish (even if you're not)!
AncestryDNA kits are on sale for US$59 (plus shipping) until midnight EST Wednesday, March 17.  This is a great price!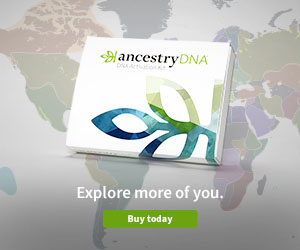 Remember, AncestryDNA has the largest genealogy DNA database—by far—so if you're looking to get started, or want to expand your research by testing more family members, now's a good time.  And once you have your AncestryDNA results, you can copy the data file into several other databases for free.